Meetings, Events & Groups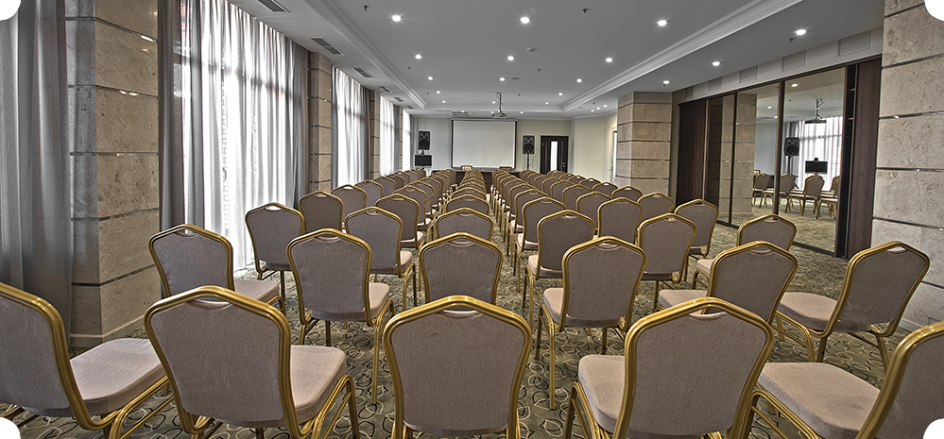 Ramada Hotel and Suites Rostov on Don has 2 conference rooms and a meeting room for the various business events and banquets.
The area of the conference hall is 127 sq. m., the hall is designed for 120 persons with theater seating. The maximum capacity of small conference hall is 30 persons (theater seating) and a meeting room holds 18 persons .

The conference halls and meeting room have good lighting, air conditioning and ventilation, as well as modern technical equipment and high-speed Wi-Fi internet access.
Plan your next special meeting with us. We also arrange great rates for groups.